Regular price
Sale price
$22.00 USD
Unit price
per
Sale
Sold out
Caustic Vomit  - T shirt + Cassette Tape Combo  with Cassette Tape / T-shirt
comes with
1)  )  Caustic Vomit " Eloquent Requiems of Necrotic Decadence "  cassette tape  - Silver shell  Edition
2)  ) Caustic Vomit " Eloquent Requiems of Necrotic Decadence "T-shirt  ( Size S-3XL )


The tape was released In the USA in  MAY 2023 on cassette! 
A dark & blistering malignance emanating from the void!
A new demo is from Caustic Vomit,  Russian death doom entity that returns with a 4 song demo released exclusive for the USA
Artwork by Obfuscus Artworks
Limited amount available at this time !!
Cassette is shrinkwrapped
Track List for this new full-length demo
1) Intro
2) Embrace of Perpetual Septicism
3) Amid Its Unhallowed Girth
4) Dancing In The Realm of Shades (Thergothon cover)
CASSETTE from Caustic Vomit
This New release has been released in 2023 by
NECROHARMONIC / ROTTER Records
This is the thickest heavy doom death metal , One of the best and most underrated new releases put out in 2023 !
Necroharmonic release
Sleazy 043
Rotter 006
One of the new releases for 2023 ! , Now in out Pre stated 4/20 / 
Share
View full details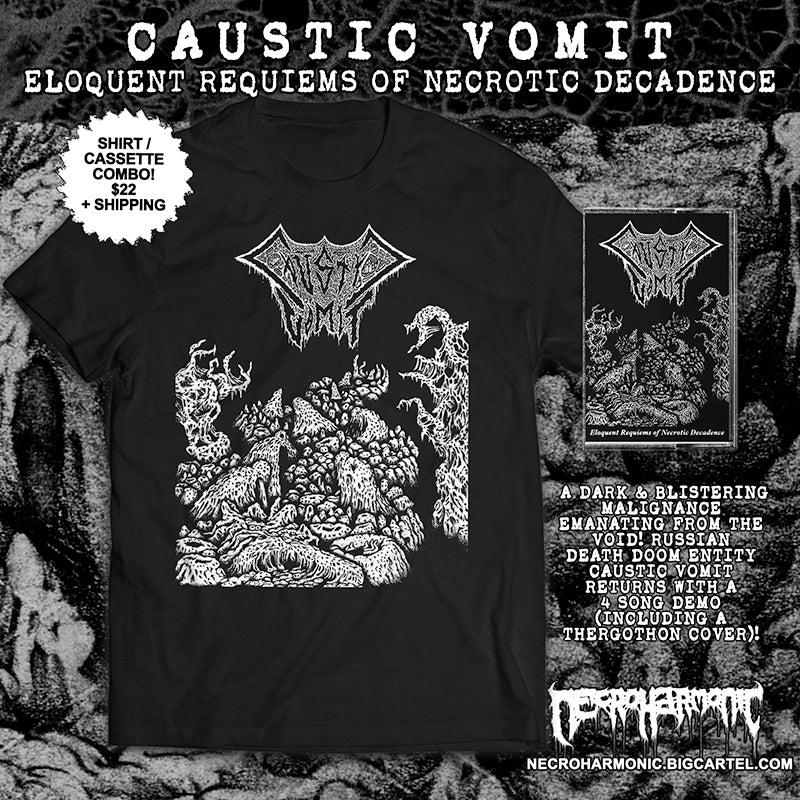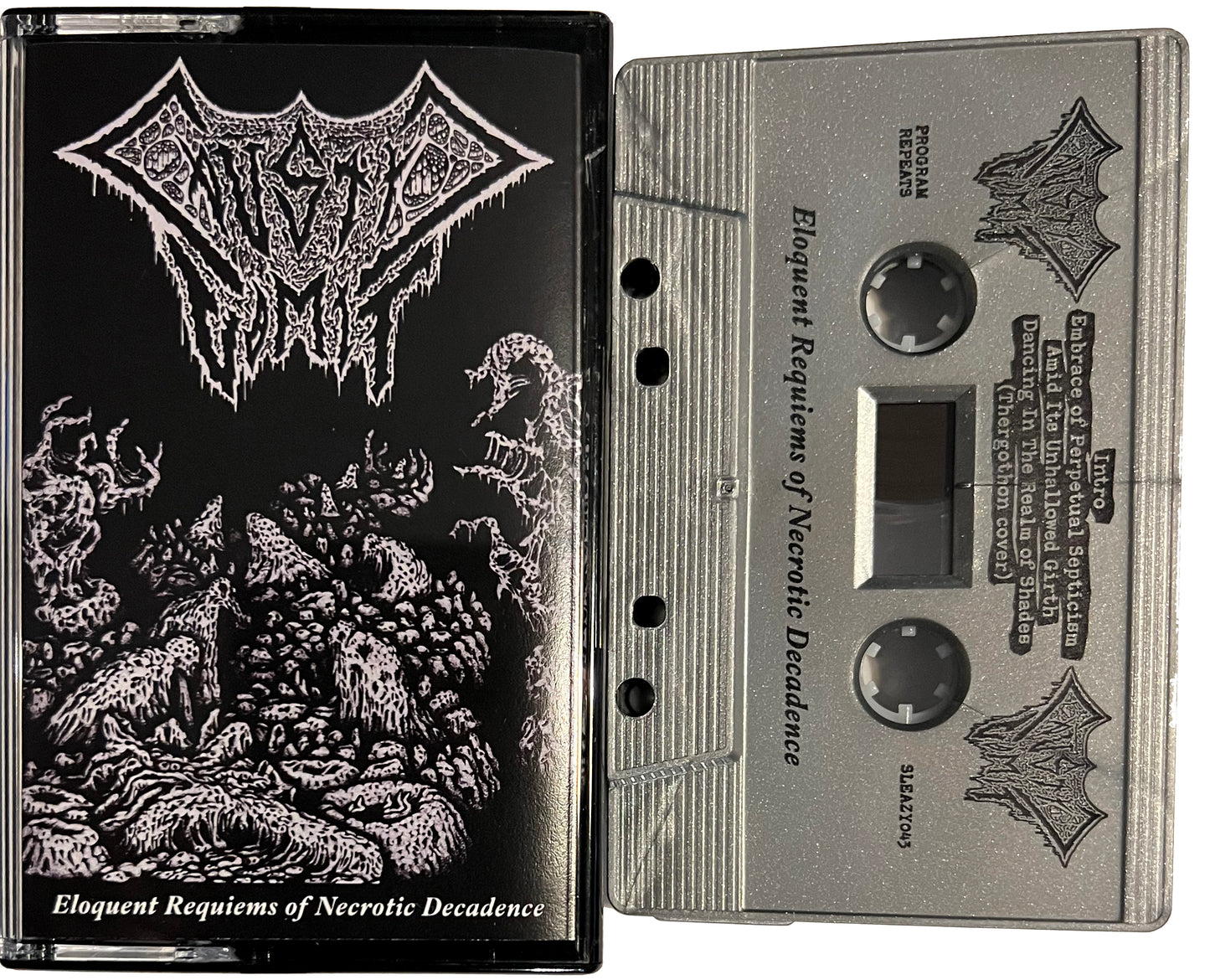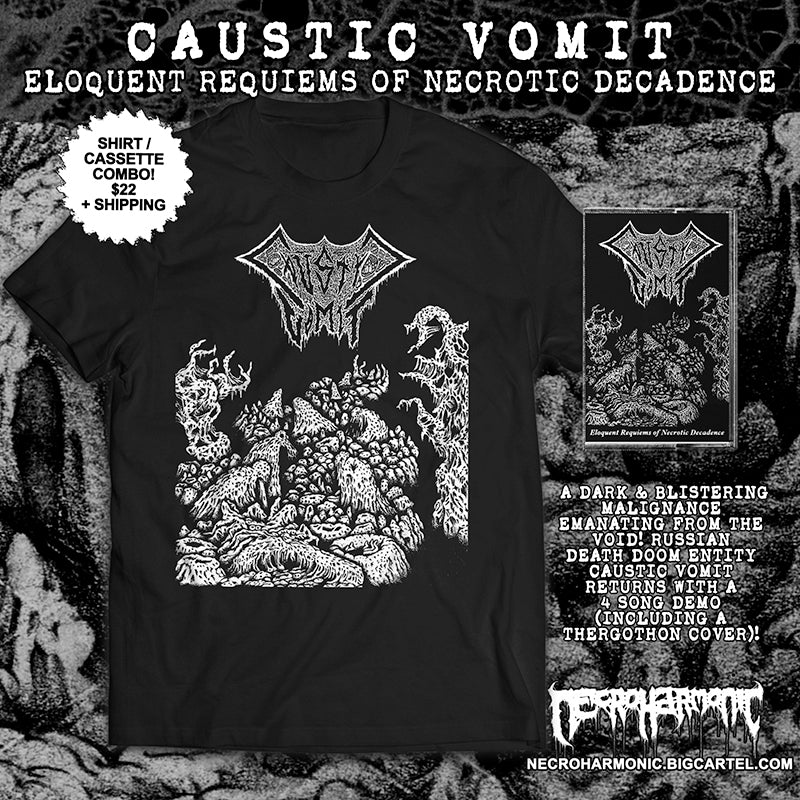 New release
Caustic Vomit - T shirt + Cassette combo
Check out our massive selection