Regular price
Sale price
$10.00 USD
Unit price
per
Sale
Sold out
Seeping Protoplasm's "Exhale Extinction" Cassette Tape
Contains 8 bone-shattering tracks of mid-to-late nineties death metal from Japan, plus an early Jungle Rot cover. This record presents an unrelenting barrage of heavy riffs and thunderous drums that will surely have metalheads headbanging in no time. Combining the essence of early Waco Jesus, Lividity, Skinless, and Mortal Decay, this album offers an adrenaline-pumping, ear-bleeding experience that fans of the genre shouldn't miss out on. An essential addition to any collection.
1 Intro / Crush Your World
2 Human Wreckage
3 After The Frenzy
4 Killed In Prison 
5 Premeditated
6 Irritable And Deranged
7 Postmortem Exploitation
8 The Miscreant
9 Gorebag (Jungle Rot Cover)
HSR 381.
Share
View full details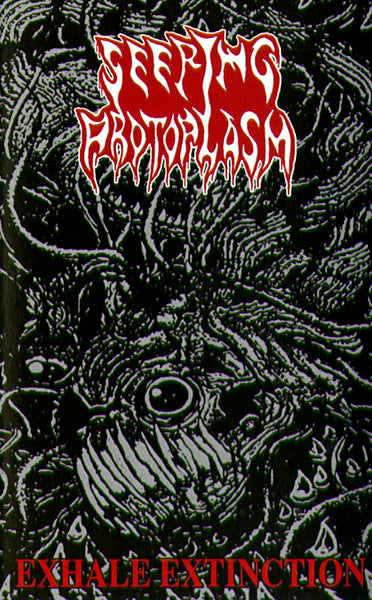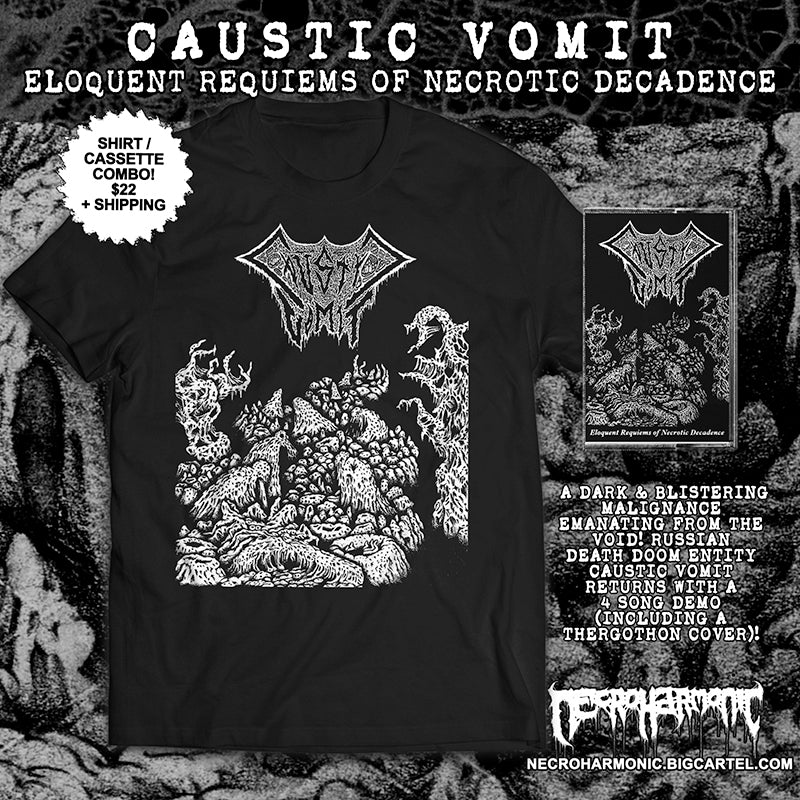 New release
Caustic Vomit - T shirt + Cassette combo
Check out our massive selection